Medea before the murder of the children
Fresco from Pompeii, House of Castor, ca. 62-79 AD
National Archaeological Museum - Naples - Italy
In Greek mythology, Medea is a sorceress who was the daughter of King Aeëtes of Colchis, niece of Circe, granddaughter of the sun god Helios, and later wife to the hero Jason, with whom she had two children, Mermeros and Pheres. In Euripides's play Medea, Jason leaves Medea when Creon, king of Corinth, offers him his daughter, Glauce. The play tells of Medea avenging her husband's betrayal by killing their children.
Medea - II sec. BC - Pergamon Museum - Berlin - Germany
Valentine Cameron Prinsep, (14 February 1838 – 11 November 1904)
British painter
Medea the Sorceress, c. 1880
Valentine Cameron Prinsep RA (Calcutta 14 February 1838 – 11 November 1904 London) was a British painter of the Pre-Raphaelite school. Born in Calcutta, India.
Prinsep was an intimate friend of G. F. Watts, John Everett Millais and of Edward Burne-Jones, with whom he travelled in Italy. He had a share with Rossetti and others in the decoration of the hall of the Oxford Union. With other members of the Pre-Raphaelite Brotherhood, he taught at the Working Men's College during the mid-19th century.
Prinsep first exhibited at the Royal Academy of Arts in 1862 with his Bianca Capella, his first picture, which attracted marked notice, being a portrait (1866) of General Gordon in Chinese costume. Prinsep lent the costume to Millais who used it in his own painting Esther. From that time to his death Prinsep was an annual exhibitor. Prinsep's chief paintings were Miriam watching the infant Moses (exhibited at the Royal Academy in 1867), A Venetian lover (1868), Bacchus and Ariadne (1869), News from abroad (1871), The linen gatherers (1876), The gleaners, and A minuet.[1]
In 1877, he went to India and painted a huge picture of the Delhi Durbar, exhibited in 1880 at the Royal Academy, presented to Queen Victoria and afterwards hung at Buckingham Palace. This "colossal work" attracted much favourable press criticism.
The best of his later exhibits were À Versailles, The Emperor Theophilus chooses his Wife, The Broken Idol and The Goose Girl. He was elected A.R.A. in 1879 and R.A. in 1894.[1]
Prinsep died at Holland Park, west London in 1904, and is buried in Brompton Cemetery, London. More
Anselm Feuerbach (1829–1880)
Medee et ses enfants, c. 1870
Height: 198 cm (78 in). Width: 395.5 cm (155.7 in).
Anselm Feuerbach (12 September 1829 – 4 January 1880) was a German painter. He was the leading classicist painter of the German 19th-century school. Feuerbach was born at Speyer, the son of the well-known archaeologist and the grandson of the legal scholar Paul Johann Anselm Ritter von Feuerbach. The house of his birth today is a small museum.
Between 1845 and 1848 he attended the Düsseldorf Academy. He went on to the Munich Academy, but in 1850, along with a number of other dissatisfied students, he moved to the academy at Antwerp, where he studied under Gustav Wappers. He moved to Paris in 1851, where he was a pupil of Thomas Couture until 1854.[2] It was in Paris in that he produced his first masterpiece, Hafiz at the Fountain (1852).
In 1854, funded by Grand Duke Friedrich of Baden he visited Venice, where he fell under the spell of the greatest school of colourists, several of his works demonstrating a close study of the Italian masters. From there he continued to Florence and then Rome, where he was to remain, with brief visits back to Germany, until 1873. In 1861 he met Anna Risi, who would be his model for the next four years. In 1866 she was succeeded as his principal model by Lucia Brunacci, an innkeeper's wife, who posed for his pictures of Medea. In 1862 Feuerbach met Count Adolf Friedrich von Schack, who commissioned copies of Italian old masters from him, and introduced him to Arnold Böcklin and Hans von Marées; the three artists became known as the Deutschrömer ("German Romans") due to their preference for Italian over German art.
In 1873 Feuerbach moved to Vienna, having been appointed professor of History painting at the Academy. In 1877 he resigned from his post at the Vienna Academy, and moved to Venice, where he died in 1880. Brahms composed Nänie, a piece for chorus and orchestra, in his memory. More
Medea is an ancient Greek tragedy written by Euripides, based upon the myth of Jason
and Medea and first produced in 431 BCE. The plot centers on the actions of Medea, a barbarian and the wife of Jason; she finds her position in the Greek world threatened as Jason leaves her for a Greek princess of Corinth. Medea takes vengeance on Jason by killing Jason's new wife as well as her own children with him, after which she escapes to Athens to start a new life.
Henri Klagmann (1842-1871),
Médée (1868)
Musée des Beaux-Arts de Nancy
Considered shocking to his contemporaries, Medea and the suite of plays that it accompanied in the City Dionysia festival came last in the festival that year.[1] Nonetheless the play remained part of the tragedic repertoire, and experienced renewed interest with the emergence of the feminist movement, because of its nuanced and sympathetic portrayal of Medea's struggle to take charge of her own life in a male-dominated world. The play has remained the most frequently performed Greek tragedy through the 20th century.
Victor Mottez (1809–1897)
Médée
Musée des beaux-arts de Blois
Victor-Louis Mottez (13 February 1809 – 7 June 1897) was a French fresco painter, painter and portraitist. He was born in Lille. His father was passionate about art and was himself a painter. Sent to Paris with a pension for some years, Victor was recalled due to the poor state of his father's finances and his studies were cut short. He followed courses at the École de dessin in Lille and worked under the direction of his father and his father's painter friends such as Édouard Liénard, student of Jacques-Louis David. He returned to Paris from 1828 to 1829 to enter the École des Beaux-Arts and at first studied under the direction of François-Édouard Picot, then as a free student of Dominique Ingres.
The Mottez family was highly religious and devoted to the House of Bourbon, and so the July Revolution in 1830 came as a catastrophe to them. Victor was again recalled to Lille by his father and married shortly afterwards. From there he made many trips, of which the longest and most notable was that to Italy and he came to consider its old masters as the absolute masters of painting. In Rome he met Ingres again. His Christ in the Tomb (now in the église Sainte-Catherine de Lille) and The Martyrdom of Saint Stephen (now in the église Saint-Étienne de Lille) date to this era. Also on this trip to Italy he became hugely interested in fresco art—Mottez painted his wife Julie in this medium and, showing Ingres the end result, pulled it off the wall at Ingres' request (it was later given to the Louvre by Mottez's two children).
Returning to France in 1838, he set up shop in Paris and exhibited at the Paris Salons, especially turning more and more towards the neglected genre of frescoes, notably religious ones. During the same years he frequented the Bertins' salon, alongside the main writers and artists of the time (a sketch of his for a portrait of Victor Hugo survives). He produced two frescoes for this salon, destroyed in 1854. After the 1848 Revolution Mottez set out for the United Kingdom, where he produced several portraits of British nobles and personalities and the exiled minister François Guizot, which were exhibited at the Royal Academy salons. He was an excellent portraitist throughout his career and it was that which mainly occupied him in the last years of his career. He returned to France in 1853 and worked with Delacroix at the Église Saint-Sulpice, at the start of the 1860s, where their highly opposed styles clearly showed the struggle between the neo-classical and romantic visions. Maurice Denis considered these frescoes at St-Sulpice (another Saint Martin) as "unforgettable". He designed the stained glass windows at the église Saint-Maurice de Lille. More
Paul Huet, 1803 - 1869
FRENCH
MEDEA (AFTER EUGÈNE DELACROIX)
14 by 9 3/8 in. - 35.5 by 23.8 cm
The present work is related to Eugène Delacroix's painting Medea of 1862 (Musée de Lille) See below. When exhibited in Bordeaux, Huet's composition was dated to 1864 (the year of Delacroix's death). However, it is possible that the painting may date circa 1862 as it was completed in conjunction with Huet's documented attempt to persuade Delacroix to make Medea's expression reflect the impassioned murder of her children (Pierre Miquel and Marion Spencer, Paintings by Paul Huet (1803-1869) and some Contemporary French Sculpture, London, 1969, p. 24). Interestingly, such an emotional force is arguably more immediate in Huet's Medea than Delacroix's finished work.
Eugène Delacroix
Medea, c. 1838
Dimensions (H × L), 260 × 165 cm
Ferdinand Victor Eugène Delacroix (26 April 1798 – 13 August 1863) was a French Romantic artist. His use of expressive brushstrokes and his study of the optical effects of colour profoundly shaped the work of the Impressionists, while his passion for the exotic inspired the artists of the Symbolist movement. A fine lithographer, Delacroix illustrated various works of William Shakespeare, the Scottish writer Walter Scott and the German writer Johann Wolfgang von Goethe.
In contrast to the Neoclassical perfectionism of his chief rival Ingres, Delacroix took for his inspiration the art of Rubens and painters of the Venetian Renaissance, with an attendant emphasis on colour and movement rather than clarity of outline and carefully modelled form. Dramatic and romantic content characterized the central themes of his maturity, and led him not to the classical models of Greek and Roman art, but to travel in North Africa, in search of the exotic.[2] Friend and spiritual heir to Théodore Géricault, Delacroix was also inspired by Lord Byron, with whom he shared a strong identification with the "forces of the sublime", of nature in often violent action.[3]
However, Delacroix was given to neither sentimentality nor bombast, and his Romanticism was that of an individualist. In the words of Baudelaire, "Delacroix was passionately in love with passion, but coldly determined to express passion as clearly as possible. More
Eugène Delacroix
Medea
Medea is centered on a wife's calculated desire for revenge against her unfaithful husband. The play is set in Corinth some time after Jason's quest for the Golden Fleece, where he met Medea. The play begins with Medea raging at Jason for arranging to marry Glauce, the daughter of Creon (king of Corinth). The nurse, overhearing Medea's grief, fears what she might do to herself or her children.
In 1818 Eugene Delacroix began to addresse the theme of Medea in his sketchbooks. His drawings, which extend until 1828, first focus on the overall composition of the table, and on the various body parts of Medea, and finally her face. Delacroix starts the work in 1836 completes it in 1838 for presentation to the Salon where it was a great success. Purchased by the State, it is exposed for a year at the Luxembourg Museum before being sent to the Lille museum. It is then presented to the World Expo 1855.
More than twenty years later, in 1859, Delacroix made a different version of the same theme for the amateur-Bouruet Aubertot then, in 1862, two more replicas of the original picture were made (See Below). More
Giovanni Benedetto Castiglione
Medea, 1660
96 x 81 cm (37,9 x 31,7 inches)
Giovanni Benedetto Castiglione (1609 – 1664) was an Italian Baroque artist, painter, printmaker and draftsman, of the Genoese school. He is best known now for his elaborate engravings, and as the inventor of the printmaking technique of monotyping. He was known as Il Grechetto in Italy and in France as Le Benédette.
Castiglione was born in Genoa. His early training is unclear. He may have studied with Sinibaldo Scorza. He was a passionate student of Anthony van Dyck, who arrived in 1621, and Peter Paul Rubens, who stayed in the city in the first decade of the 17th century and whose paintings were readily accessible there. He may have trained under the Genoese Bernardo Strozzi. He lived in Rome from 1634 to about 1645, then returned to Genoa. He also traveled to Florence and Naples He was back in Rome in 1647, before moving in 1651 to be court artist in Mantua for Duke Carlo II and his wife Isabella Chiara de Austria. He died in Mantua.
He had various brushes with the law in his lifetime. The Queen's Gallery in London, where an exhibition of his work was held in 2013, made the following statement: "Giovanni Benedetto Castiglione was also a violent and impetuous man, who was repeatedly in court for assault, allegedly attempted to throw his sister off a roof and was forced to leave Rome, probably after committing murder. The turbulence that characterised his life overshadowed his artistic brilliance, and Castiglione struggled to achieve recognition in his lifetime. Much of what is known about the artist is derived not from fulfilled commissions, but from court documents." More
Charles-André van Loo (1705–1765)
Jason and Medea, c. 1759
63 × 79 cm (24.8 × 31.1 in)
Musée des beaux-arts de Pau
Carle or Charles-André van Loo (15 February 1705 – 15 July 1765) was a French subject painte. He was born in Nice, then part of the Duchy of Savoy. Van Loo followed his brother Jean-Baptiste to Turin, and then to Rome in 1712, where he studied under Benedetto Luti and the sculptor Pierre Legros. After leaving Italy in 1723, he worked in Paris, studied at the Académie Royale, where he gained first prize for drawing in 1723, and received the first prize for historical painting in 1727r. After again visiting Turin in 1727, he was employed by king Victor Amadeus II of Sardinia, for whom he painted a series of subjects illustrative of Tasso. In 1734 he settled in Paris, and in 1735 became a member of the Académie Royale de Peinture et de Sculpture and rose rapidly in the hierarchy of the academy. Madame de Pompadour and the French court were taking the artist under their patronage. He was decorated with the Order of Saint Michael and named First Painter to king Louis XV of France in 1762. He was a most successful court painter but his portraits as well as history paintings also enjoyed an enormous success throughout all Europe. He died in Paris on 15 July 1765. More
Creon, the king of Corinth, in anticipation of Medea's wrath, arrives and reveals his plans to send her into exile. Medea pleads for one day's delay and eventually Creon acquiesces. In the next scene Jason arrives to explain his rationale for his apparent betrayal. He explains that he couldn't pass up the opportunity to marry a royal princess, as Medea is only a barbarian woman, but hopes to someday join the two families and keep Medea as his mistress. Medea. She reminds him that she left her own people for him, and that she saved him and slew the dragon. Jason promises to support her after his new marriage, but Medea spurns him.
Aimé Nicolas Morot
Medea, 1876
Barrois Museum (Bar-le-Duc)
Aimé Nicolas Morot (1850–1913) was a French painter in the Academic Art style. He was born in Nancy, where at age 12 he started his studies in drawing, painting and gravure printing at l'Ecole Municipal de Dessin et de Peinture de Nancy. He continued his study in Nancy until the late 1860s and subsequently attended the atelier of Alexandre Cabanel at the École Nationale Supérieure des Beaux-Arts in Paris. He won the Grand Prix de Rome in 1873 with his first submission, the Babylonian Captivity (Super Flumina Babylonis), which is at the École des Beaux-Arts in Paris.
The fellowship allowed him to travel to Italy and become a resident of the Villa Medici, where the French Academy in Rome was housed. Morot rarely set foot in his atelier in the Villa Medici, but produced paintings in a regular fashion anyway. His first submission to the Salon de Paris awarded him a third-class medal for the painting Spring (Printemps) in 1876. In 1877 He was awarded a second-class medal for Médée, a first-class medal in 1879 for Les Ambronnes and the Medal of Honour for The Good Samaritan in 1880, competing against Joan of Arc by the realist painter Jules Bastien-Lepagel. In Rome, he worked with a model named Victoria, who posed for his 1877 painting of Médée.
He returned to Paris in 1880, where he met painter Jean-Léon Gérôme and married Suzanne Mélanie Gérôme (1867-1941), one of the painter's four daughters. The family lived in a townhouse at Rue Weber 11 in Paris.
In 1910 Morot ordered construction of Maison dite Ker Arlette in Dinard, a coastal village in North-east Brittany. He lived there until his death caused by a disease from which he had suffered for a long time. More
Corrado Giaquinto
Medea, c.1750/1752
Corrado Giaquinto, 1703–1765, (1703; 1766). Italian painter. Giaquinto was the most distinguished pupil of Solimena in Naples and is generally considered a member of the Neapolitan School, but he spent most of his highly successful career in Rome and subsequently in Spain (1753–62), where he worked for Ferdinand VI. He was mainly a fresco decorator and apart from Giambattista Tiepolo he was probably the most renowned European artist of his day in this field; he also painted altarpieces.
His style was light, colourful, and elegant. He returned to Naples in 1752, because of ill health. Most of his major works remain in situ in churches and palaces, but examples of the lively oil sketches he made in preparation for them are in many collections, including the National Gallery, London. More
Medea encounters Aegeus, King of Athens. He reveals to her that despite his marriage to his wife he is still without children. He visited the oracle who merely told him that he was instructed "not to unstop the wineskin's neck." Medea relays her current situation to him and begs for Aegeus to let her stay in Athens if she gives him drugs to end his infertility. Aegeus, unaware of Medea's plans for revenge, agrees.
Medea then returns to plotting the murders of Glauce and Creon. She decides to poison some golden robes (a family heirloom and gift from the sun god Helios) and a coronet, in hopes that the bride will not be able to resist wearing them, and consequently be poisoned. Medea resolves to kill her own children as well, not because the children have done anything wrong, but because she feels it is the best way to hurt Jason. She calls for Jason once more and, in an elaborate ruse, apologizes to him for overreacting to his decision to marry Glauce. When Jason appears fully convinced that she regrets her actions, Medea begins to cry in mourning of her exile. She convinces Jason to allow her to give the robes to Glauce in hopes that Glauce might get Creon to lift the exile. Eventually Jason agrees and allows their children to deliver the poisoned robes as the gift-bearers.
Tiziano Vecellio, Titian
Medea killsthe children
Tiziano Vecelli or Tiziano Vecellio (c. 1488/1490 – 27 August 1576), known in English as Titian, was an Italian painter, the most important member of the 16th-century Venetian school. He was born in Pieve di Cadore, near Belluno (in Veneto, Republic of Venice). During his lifetime he was often called da Cadore, taken from the place of his birth.
Recognized by his contemporaries as "The Sun Amidst Small Stars" (recalling the famous final line of Dante's Paradiso), Titian was one of the most versatile of Italian painters, equally adept with portraits, landscape backgrounds, and mythological and religious subjects. His painting methods, particularly in the application and use of color, would exercise a profound influence not only on painters of the Italian Renaissance, but on future generations of Western art.
During the course of his long life, Titian's artistic manner changed drastically but he retained a lifelong interest in color. Although his mature works may not contain the vivid, luminous tints of his early pieces, their loose brushwork and subtlety of tone are without precedent in the history of Western painting. He was noted for his mastery of colour. More
When the children arrived with the robes and coronet Glauce put them on gleefully and went to find her father. Soon the poisons overtook Glauce and she fell to the floor, quickly dying. Creon clutched her tightly as he tried to save her and, by coming in contact with the robes and coronet, got poisoned and died as well.
Since Jason brought shame upon her for trying to start a new family, Medea resolves to destroy the family he was willing to give up by killing their sons. More
Charles-André van Loo (1705–1765)
Miss Clairon in Medea, c. 1760
79 × 59 cm (31.1 × 23.2 in)
New Palace (Potsdam)
Euripides, (c. 480 – 406 BC) was a tragedian of classical Athens. He is one of the few whose plays have survived. Some ancient scholars attributed ninety-five plays to him. Of these, eighteen or nineteen have survived more or less complete. More of his plays have survived intact than those of Aeschylus and Sophocles together, partly due to mere chance and partly because his popularity grew as theirs declined, he became, in the Hellenistic Age, a cornerstone of ancient literary education, along with Homer, Demosthenes and Menander.
Paul Cezanne (1839 to 1906)
Medea, 1879-1882
20 x 38 cm
Paul Cézanne (9 January 1839 – 22 October 1906) was a French artist and Post-Impressionist painter whose work laid the foundations of the transition from the 19th-century conception of artistic endeavour to a new and radically different world of art in the 20th century. Cézanne's often repetitive, exploratory brushstrokes are highly characteristic and clearly recognizable. He used planes of colour and small brushstrokes that build up to form complex fields. The paintings convey Cézanne's intense study of his subjects.
Cézanne is said to have formed the bridge between late 19th-century Impressionism and the early 20th century's new line of artistic enquiry, Cubism. Both Matisse and Picasso are said to have remarked that Cézanne "is the father of us all. More
Euripides is identified with theatrical innovations that have profoundly influenced drama down to modern times, especially in the representation of traditional, mythical heroes as ordinary people in extraordinary circumstances. This new approach led him to pioneer developments that later writers adapted to comedy, some of which are characteristic of romance. Yet he also became "the most tragic of poets", focusing on the inner lives and motives of his characters in a way previously unknown. He was "the creator of...that cage which is the theatre of Shakespeare's Othello, Racine's Phèdre, of Ibsen and Strindberg," in which "...imprisoned men and women destroy each other by the intensity of their loves and hates", and yet he was also the literary ancestor of comic dramatists as diverse as Menander and George Bernard Shaw.
Anselm Feuerbach (1829-1880)
Medea with the Dagger, c.1871
127 x 192 cm
Oil paint on canvas
He was also unique among the writers of ancient Athens for the sympathy he demonstrated towards all victims of society, including women. His conservative male audiences were frequently shocked by the 'heresies' he put into the mouths of characters, such as these words of his heroine Medea:
Three times to face their battles, shield in hand,
His contemporaries associated him with Socrates as a leader of a decadent intellectualism, both of them being frequently lampooned by comic poets such as Aristophanes. Whereas Socrates was eventually put on trial and executed as a corrupting influence, Euripides chose a voluntary exile in old age, dying in Macedonia. More
Alfons Maria Mucha ( listen); 24 July 1860 – 14 July 1939), often known in English and French as Alphonse Mucha, was a Czech Art Nouveau painter and decorative artist, known best for his distinct style. He produced many paintings, illustrations, advertisements, postcards, and designs. More
The Parisian actress Sarah Bernhardt (1844-1923) was the single most influential figure in Mucha's life as an artist. It was his first poster for her, Gismonda, that made him famous and he grew both as a man and an artist through his professional collaboration and friendship with the greatest stage personality of the era. More
Maria Callas in Cherubini's opera Medea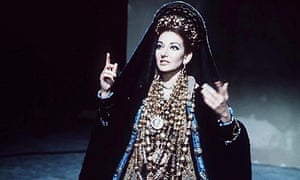 Maria Callas in a screenshot from Pasolini's film of the opera Medea, 1969. Photograph: Emilio Lari